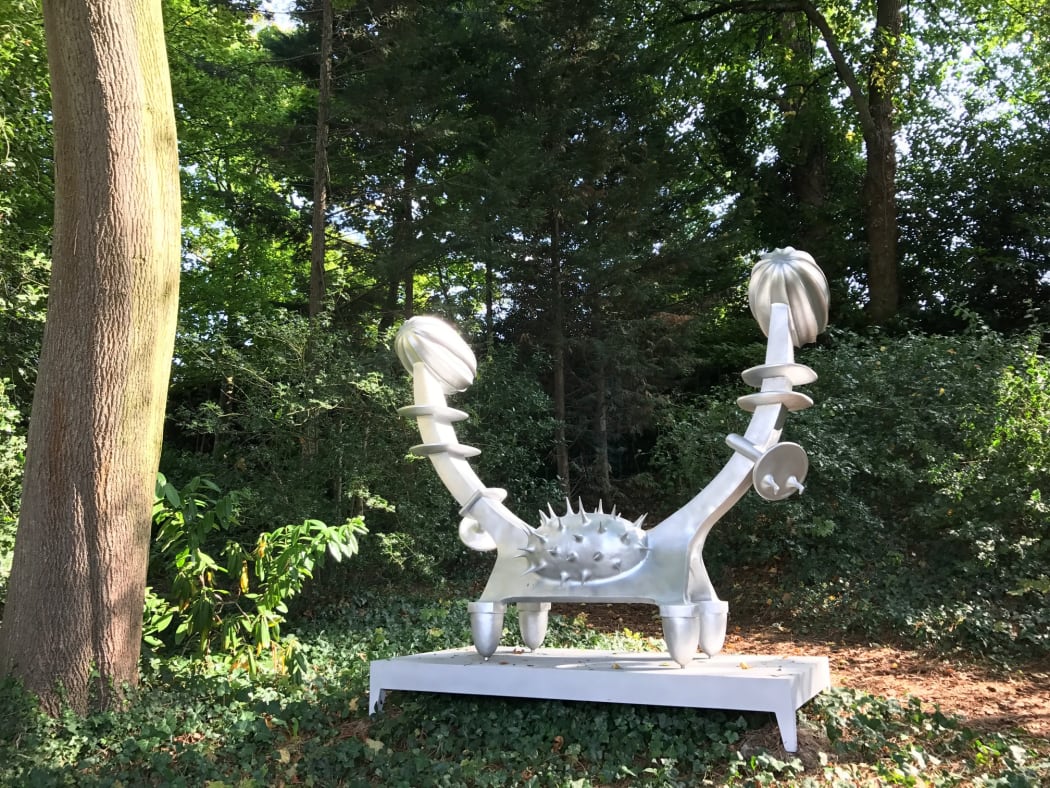 Dialogue with André Bloc
Bruno Gironcoli (1936-2010)
Bruno Gironcoli was introduced to goldsmithing before studying applied arts in Vienna and teaching at the Academy of Fine Arts. Franz West and Hugo Rondinone attended his courses and found their inspiration at his side.

His mineral and organic sculptures breathe new vitality into Surrealism, which is the heart of Natalie and Léon Seroussi's collection. Bruno Gironcoli has liberated from the canvas the object-beings that populate the universe of Yves Tanguy and Max Ernst.

His fantastical works, composed of disturbing figures, are also reminiscent of the millenarian iconography of the Middle Ages, in particular that of Jérôme Bosch, whom the Surrealists had already recognized as one of their forerunners.
In the villa of Meudon, Bruno Gironcoli's moving sculptures enter into dialogue with André Bloc's sculpture of the interior, which suddenly appears as a face that has come out of the ground.

This project is realized in partnership with the gallery C L E A R I N G, representative of Bruno Gironcoli's Estate.