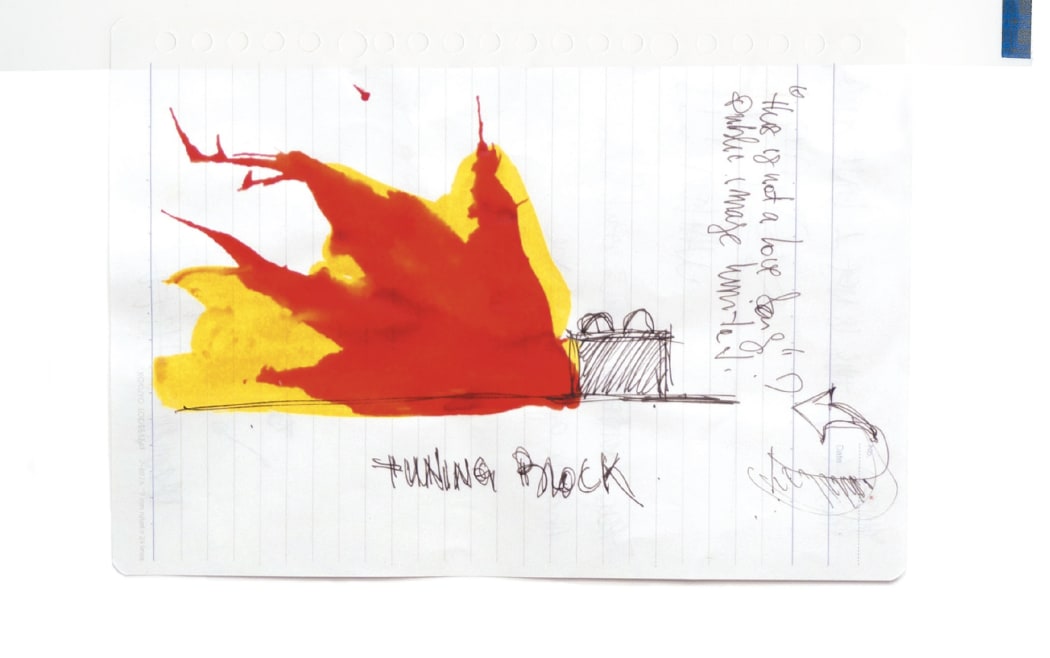 Entitled "Des corps & Des astres", the exhibition will open its doors on the occasion of the European Heritage Days on 20 and 21 September 2014 and will last until the inauguration of the work This is not a Love Song at the time of the FIAC. For this exhibition, Didier Faustino pays tribute to the work of André Bloc through two complementary works, Nowhere Somewhere and Trust Me.

Metaphor of our doubts and hesitations, Nowhere Somewhere takes the form of an aerial device directing bodies within an invisible architecture. The function of the object here takes over the semantics of the arrow. This "all directions" allows us to find our way and to orient ourselves thanks to its luminosity.

Whispering in three voices, the sound work Trust Me exhorts us not to trust architects. Inhabiting the space in which it is diffused, this warning invites us to reconsider the status of architecture and its true purposes.

Hypothetical trajectories, loss of reference points and disorientation, Didier Faustino's exhibition questions André Bloc's work to reveal its transgressive dimension.