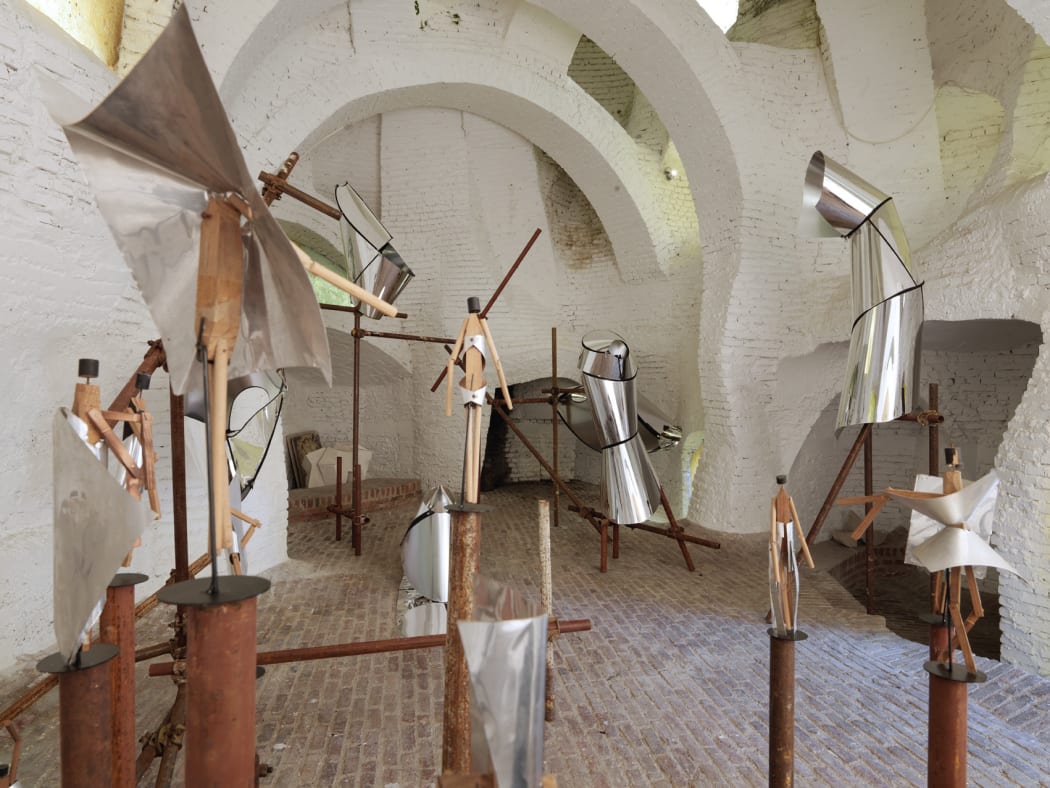 Inaugurated during the 2012 Heritage Days, Tobias Putrih's project entitled "A propos de Polly Maggoo" (About Polly Maggoo) invests for one year in André Bloc's cabin 2, built in 1964 by the architect in the garden of his villa in Meudon.

This exhibition pays tribute to the photographer and filmmaker William Klein and his film "Who are you Polly Maggoo", as well as to the Baschet brothers, creators of sound structures.

Habitacle 2 is the very location of the filming of one of the most famous scenes, the fashion show, of the film "Who are you Polly Maggoo?". (1966) by William Klein.

Invited by the Natalie Seroussi gallery, the artist Tobias Putrih, who designed the Slovenian Pavilion at the Venice Biennale in 2007, proposes a three-part project:

- the staging of the fifteen dresses created by the Baschet brothers, which served as prototypes for the dresses worn by the models in William Klein's film.

- the presentation of six new "ready-to-wear" sculptures by Tobias Putrih, inspired by the original creations of the Baschet brothers

- the creation of a video inspired by William Klein's film.